Founded in 2007, PotomacWave Consulting (PotomacWave) is an award-winning Woman-Owned Small Business (WOSB) specializing in mission-critical Management Consulting, Business and Technology, Financial Management, Technical Operations, and BI product development. We are recognized for our success in leading high-stakes, technically complex programs for the Department of Homeland Security, the Department of Defense, the Department of State, the Department of Justice, the Intelligence Community, and numerous civilian agencies. We are the prime contractor for over 100 competitively awarded task orders, Blanket Purchase Agreements (BPAs), and Indefinite Delivery/Indefinite Quantity (IDIQ) contracts throughout the Federal Government. Our experience and track record as a prime contractor, effectively managing and staffing contracts, sets us apart from other small businesses.
What's in a Name?
"PotomacWave" incorporates two core concepts: Potomac, which is the water lifeline of the nation's capital, and Wave, which is the embodiment of sustained energy. PotomacWave's founders, Emma and Jeff Sopko, wanted to challenge the status quo for clients, and build an organization that rewards creativity and innovation. From these roots, they assembled a team of top-notch consulting talent from multiple disciplines who share their commitment to excellence.
Our Leaders
CarrieAnne Boak
CEO / President
Jennifer Harris
Controller
Stacy Baxter
Director of Business Development and Strategic Partnerships
James Nguyen
Vice President of Client Delivery
Bob Harford
Vice President of Business Intelligence Products
Lindsay Downing
Chief of Staff
Marielena Faria
Director of Management Consulting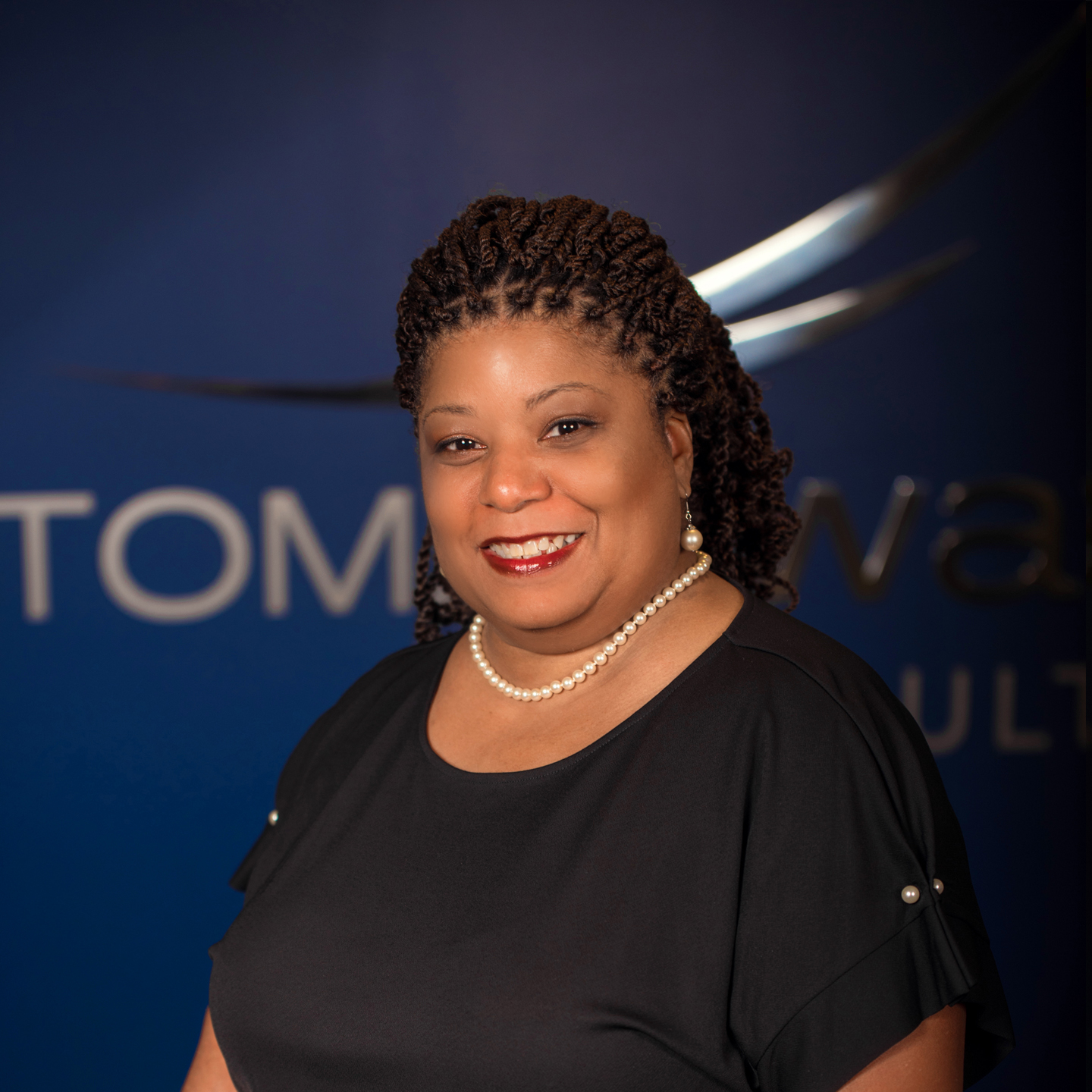 Lisa Bailey
Director of Business and Technology Programs DHS
Danita Stewart
Director of Financial Management
Michelle Points
Director of Business and Technology Programs DOS
Michael Beal
Director of Technical Operations
FedDataCheck – Small Business of the Year 2020
Stevie Awards – Women in Business – Female Executive of the Year
Stevie Awards – Achievement in Developing and Promoting Women
Washington Technology 2019 Industry Innovator – FedDataCheck
2018 Stevie Award – Fastest Growing Company of the Year
2018 Mid-Atlantic Women's Leadership Award
LeadersNest 2018 FedFem Award
2018 & 2019 Washington Business Journal – Largest Women Owned Business in Greater D.C #10 Rank
Voted #4 Fastest Growing Company
Voted #6 Fastest Growing Company
Department of Homeland Security Small Business Achievement Award
Inc. 5000 list of the fastest-growing private companies in America
Washington Technology Fast 50 for five years in a row (2013-2017)
U.S. Women's Chamber of Commerce Growth Master Award
2017 SmartCEO Best-Run Companies
Smart CEO GOVStar – Industry Star
Why We Succeed
PotomacWave brings bold thinking and a commitment to excellence in everything we do. We are collaborators and partners with our customers and in empowering our consultants, encouraging them to realize their potential and make a positive difference in our Nation's safety and security-- not only for today, but for the future.
Experience
PotomacWave is a highly qualified woman-owned small business with a reputation for excellence in leading high-stakes, technically complex programs for the Department of Homeland Security (DHS), the Department of Defense (DoD), the Department of State, the Intelligence Community, and numerous civilian agencies.
Our extensive track record of managing and staffing large-scale task orders across a diverse portfolio of customers demonstrates our expertise in the capabilities we offer. Comprised of a distinctive group of qualified professionals, we are problem solvers and we are doers. We partner with our customers to understand their unique missions and then tailor our approach to address their current and evolving needs.
Our Approach
We are BOLD – Bold translates to creative thinking and innovative ideas. Bold means an entrepreneurial spirit and a willingness to suggest new approaches. We are not afraid to leave traditional comfort zones to embrace new ideas. We do so, knowing that all of society's greatest advances began with a single voice willing to suggest a departure from the status quo.
We are BOLD knowing that Success, the Future, Solutions, and Innovation favor the BOLD. Our clients and partners benefit from our honesty, commitment, collaboration, and boldness.
A Culture Like No Other
Boldness does not merely happen. It must be cultivated. Our corporate culture not only encourages risk taking, creativity, and innovation but also rewards these qualities. Our work ethic is unparalleled because passion fuels every aspect of every task we undertake.
We continue our founders' tradition of hiring talented individuals who share a passion for being forward-thinking, proactive, and unencumbered by the "way things have always been done." Our reputation for creating and sustaining a culture that supports this type of entrepreneurial spirit – and offers unmatched career growth — is widely recognized. Not surprisingly, talented professionals seek us out and want to work with us.
Customer Satisfaction
Our Contractor Performance Assessment Reporting System reviews and customer satisfaction ratings consistently place us in the top tier of rankings. As a result, we enjoy sustained year-over-year growth exceeding 20 percent.
"PotomacWave has been an invaluable resource to the FID Branch. The PotomacWave Team was instrumental in allowing the Government to concentrate on other priority tasks. Collectively, we got it all done!" – FID Leadership
Teaming Partner Satisfaction
Teaming Partner Satisfaction
Valuing true collaboration with our strategic partners is not just a statement, it is a practice we adhere to every day when working with our teammates. Our priority is to leverage combined successes to create meaningful, long-term, and mutually beneficial teaming relationships.
We believe in a culture of engagement, trust, and open communication with our partners, which helps bring our clients innovative solutions that surpasses their goals and provides excellence in mission support.
Commitment to Quality
PotomacWave is committed to delivering quality products to our broad customer base. We implement an integrated approach that prevents and resolves problem areas, develops process improvements and corrective actions, controls risks, captures lessons learned, and continuously improves the quality of all services delivered under our contracts. Our ISO 9001:2015 quality management system (QMS) ensures high standard, distinct services and professional qualifications of our staff.
"PotomacWave provides well-qualified support and the quality of their work and deliverables is consistently professional, well thought-out, and appropriate. Excellent overall quality of service on all BPA tasks orders." – USCG C4IT
Credentialed and Cleared Workforce
Credentialed and Cleared Workforce
Our staff statistics are impressive:
100 percent hold Public Trust clearances
90 percent hold Secret clearances
Over 50 percent hold Top Secret (TS) clearances
Certifications include, but not limited to: PMP, PgMP, Agile, Lean Six Sigma, CISSP, CGEIT, CCIE, MCSE, CCNP, DBA-OCP, MCITP, MCTS, CPA, CGFM, CIA, CMA, CFM, and ITIL.